Mirë se Erdhët!

Këtu do të gjeni klasat tona prenatale në internet! Kurset tona mësohen nga infermiere dhe mami të kualifikuara, të cilat janë të pasionuara për të përgatitur më shumë nënat. Më poshtë, do të gjeni informacionë për instruktoret tona.

Nëse jeni në Tiranë, ne ofrojmë kurse personalisht. Ju mund të mësoni më shumë në faqen tonë të internetit.

Welcome!
Here you will find our online prenatal classes! Our courses are taught by qualified nurses and midwives who are passionate about empowering moms to thrive. You can learn more about our instructors below.

Kurset tona

Ne ofrojmë kurse për ushqyerjen me gji dhe lindjen. Është ideale t'i merrni këto kurse gjatë tremujorit të dytë ose të tretë. Ato janë klasa që përshtaten me oraret që ju jeni të disponueshëm për të ndjekur mësimet. Ju lutemi na dërgoni email nëse keni ndonjë pyetje! [email protected]

Our Courses (English)
It is ideal to take these courses during your second or third trimester. They are self-paced classes so you can come and go as your wish. You will have access to the course for 6 months. Please email us if you have any questions! Email: [email protected].


Instruktoret Tona
Our Instructors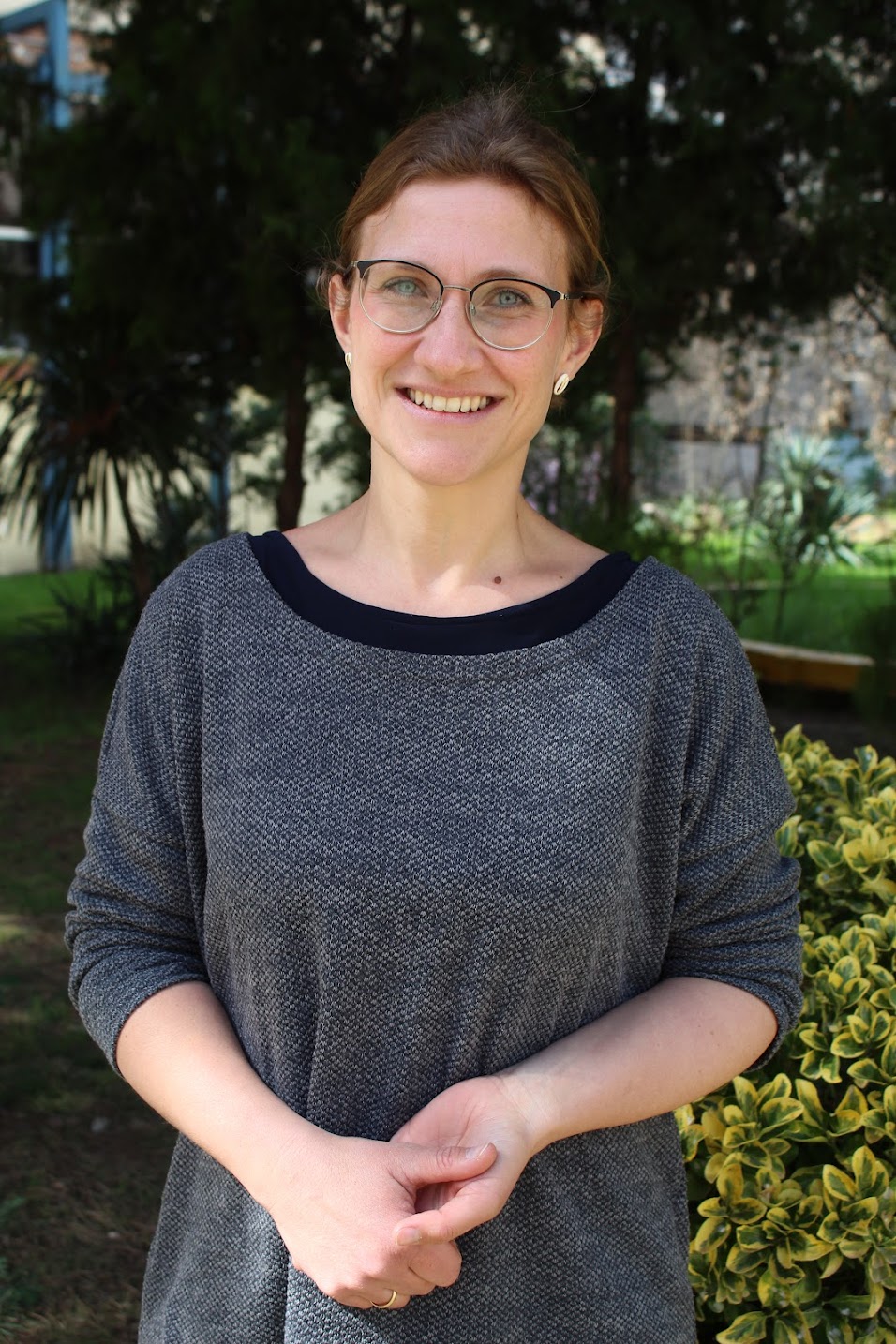 Anne Kretschmer (Mami/ Midwife)
Anne është punonjëse shoqërore sociale dhe një mami me më shumë se 10 vite eksperiencë. Ajo është nga Gjermania. Është bashkëshorte dhe nënë e tre fëmijëve. Ka banuar në Shqipëri për 5 viite. Anne ka si pasion të ndihmojë nënat të marrin informacionin e saktë rreth lindjes dhe ushqyerjes me gji në këtë periudhë të veçantë të jetës.  
Anne is a midwife and social worker. She has been working as a midwife for over 10 years and is from Germany. She is a mother to three and a wife. She has lived in Albania for 5 years. Anne is passionate about helping moms get correct information about birth and breastfeeding in this special season of life. 
Bethany Lame
(
Infermiere, Konsulente e ushqyerjes me gji, Menaxhere/
Nurse and Lactation Consultant)
Bethany është nga Amerika dhe ka banuar në Shqipëri dhe Kosovë nga 2019. Është infermiere me profesion dhe konsulente e ushqyerjes me gji. Asaj i pëlqen të ndihmojë nënat të arrijnë qëllimet e tyre për ushqyerjen me gji. Bethany ka si pasion ushqyerjen me gji për shkak të dobive që ka për beben, familjen dhe shoqërinë. Është e martuar me një shqiptar dhe i pëlqen jeta në Tiranë! 
Bethany is from America and has lived in Albania and Kosovo for over 3 years. She is a nurse and IBCLC lactation consultant. She enjoys helping moms meet their breastfeeding goals. Bethany is passionate about breastfeeding because of the benefits it has for the baby, the family and society. She is married to an Albanian and loves living in Tirana!